Service Above Self
We meet In Person
Thursdays at 7:15 AM
Hereford House
5001 Town Center Dr.
Leawood, KS 66211
United States of America

"Service is the Rent I pay for the space I occupy on the earth." - Dr. Mahesh Kotbagi, President Rotary International
Leveraging expertise: Shelterbox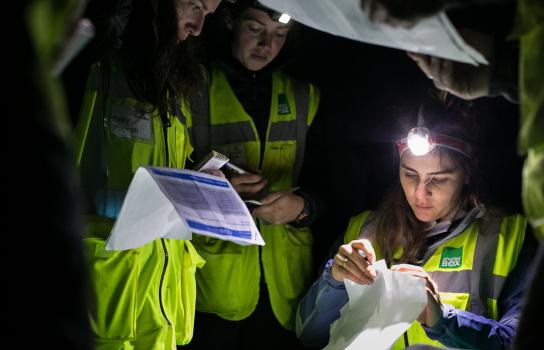 ShelterBox: A desire to help, a global relief partner, opportunities to respond after disastersShelterBox, an internationally known disaster relief organization and one of Rotary's key partners, originated as a Rotary club
"The Rotarian" back issues
Welcome to the Rotary Club of Leawood, KS
This week in Rotary News:
This week, the Leawood Rotary heard reports from all of its committees. If you ever want to get the 411 on what's going on, show up for the meeting and walk away informed!
Don't forget to get tickets to "The Underground" dance performance here. There are two performances this year on Feb 3rd and 4th; both start at 7:30 pm.
Click through photos below!
Upcoming Speakers:
January 25th: Monthly Board Meeting
Upcoming Events & other news:
Kirt Yoder presented the Leawood Rotary with a scholarship opportunity from the Greater KC Crime Commission. This one-time $1000 scholarship is awarded based on a winning essay about public service. Forward and encourage your high school seniors to take advantage of this opportunity.
The nominating committee of District 5710 is pleased to announce that Mr. Chuck Udell of the Leawood Rotary Club has been selected to serve as District Governor in 2025-2026. Chuck has been a Rotarian since 1989 in three different clubs in three states and has demonstrated knowledge, passion, and commitment to Rotary and its goals above all others. He currently serves as the District's Membership Chair and World Peace Programs Chair. He has also served District 5710 as an Assistant Governor, Chair of Outbound Rotary Friendship Exchange to South Africa, District Trainer, Rotary Leadership Institute Facilitator, Chair of Inbound Panama Vocational Training Team, Paul Harris Society Chair, and Chair for Rotary International Foundation Endowment Fund.
The next Wine Affinity Group meeting will be Wednesday, Feb 8th, at 5:30 pm at Stephen Powell and his husband David's home. The wine theme will be Chardonnay. The address is 1819 Baltimore Avenue, Apt. #103, Kansas City, MO. Street parking is available in front of the building (first come, first serve).
Making a Difference
Whether it's helping to once and for always eliminate Polio or mentoring local high school Juniors and Seniors for college success and scholarships, our club members are making a difference in the lives of others.

Founded in 1995, the Leawood Rotary Club has over 60 members taking action to improve the quality of life of those in need and helping youth develop learning and leadership skills. Our members include leaders in government, education and business who understand how to collaborate and make things happen.

When you join the Leawood Rotary Club, your potential to make a difference in the world grows exponentially. You're joining a network of over 1.2 million Rotarians in 31,000 clubs and 166 countries who take action — volunteers who share a goal of helping build goodwill and peace in the world, while improving the quality of life for others.

We see a world where people unite and take action to create lasting change — in our communities, around the world, and in ourselves.
Club Executives & Directors